Check out our Implant Special! Contact us to make an appointment now. Our Implant Specials Will Give You Something to Smile About!
$2,800.00*
Implant, Stock Abutment, and Crown for a Complete Tooth Replacement
(A Value and Savings from our usual fee of $4,000!)
*Includes implant, stock abutment, and E-max crown. If a custom abutment is needed there is an extra charge. All work must be completed in our offices to qualify for a promotional fee. Not eligible on past work, or previously started. Cannot be combined with any other offers.
Implants can be used to replace one or more missing teeth, eliminating the necessity to needlessly crown adjacent teeth to make a bridge. When there are no back teeth left, implants can make the difference between having permanent teeth or removable dentures. A real game-changer!! An implant can be placed on the same day a tooth is extracted, in most cases, with the addition of bone grafting and membrane to fill and cover the tooth socket.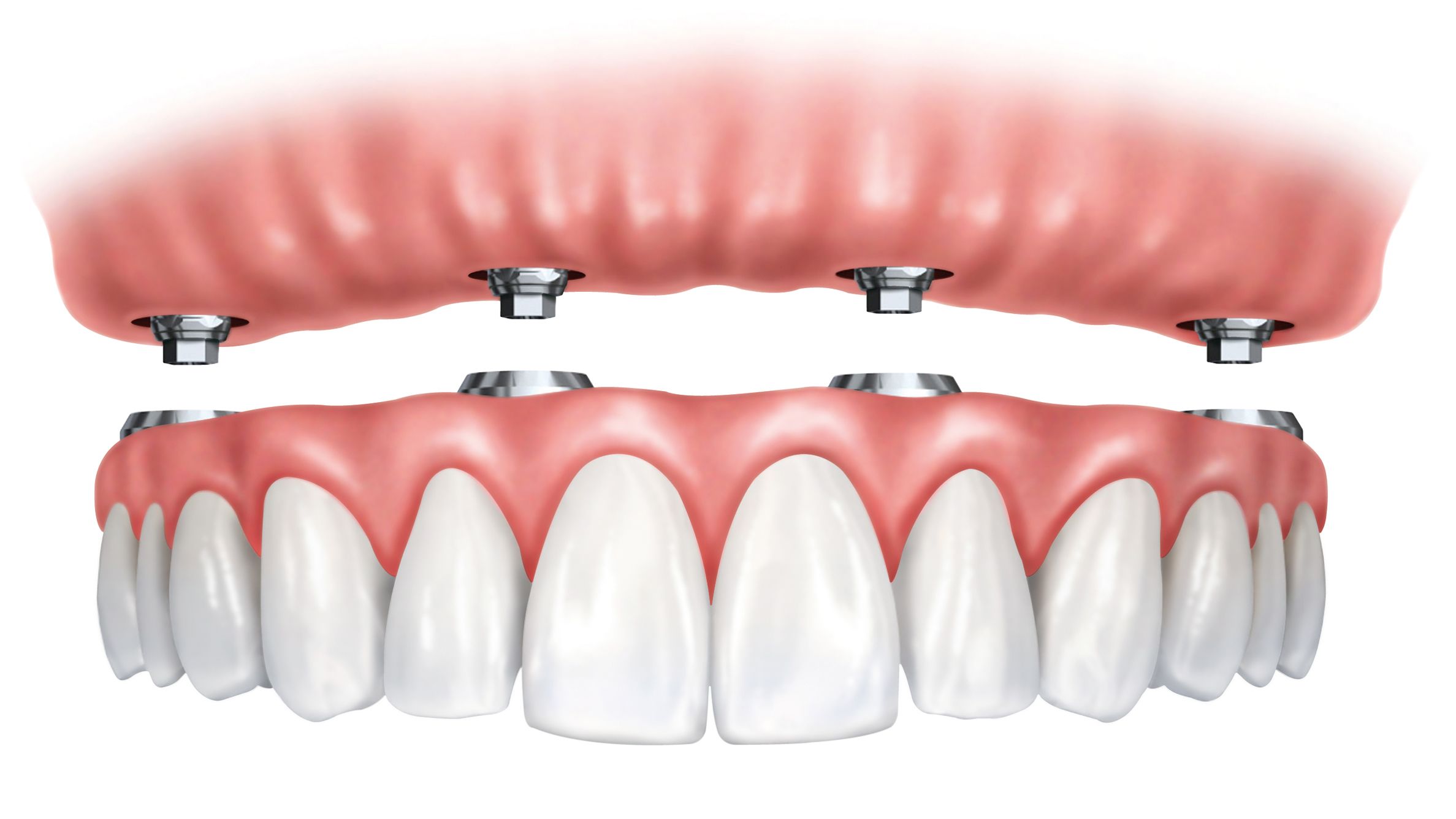 Benefits of Dental Implants:
A major benefit to dental implants is that they preserve bone and prevent further deterioration of the facial structure, and therefore improve appearance. When most or all the natural teeth are severely compromised or missing, there is nothing left in the jawbone to stimulate bone growth.
You can go from bad hopeless teeth to permanent new teeth on the same day! Yes, it is possible! Dr. Deegan can make temporary teeth so on the day of surgery your remaining teeth are removed and 4-8 implants are placed per arch. In most cases, Dr. Deegan can attach the new teeth to the implants on the same day.
You leave with your new teeth screwed into the implants, never having to wear a removable denture. These temporary teeth will be worn until the bone and gums are fully healed. Then a new and permanent bridge is made. The final set of teeth can be made from various materials and Dr. Deegan will help you decide what's best for you.